14 August 2013
SEYCHELLES : Ah-Kong and Juliette appointed men's national coaches
Nigel Ah-kong and Tony Juliette have been appointed the men's national team coaches.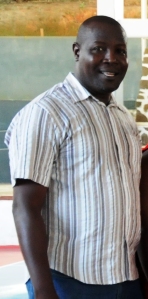 Sports Nation contacted Seychelles Basketball Federation (SBF) chairperson Sheila Ah-kong about this matter and she said that they had actually appointed two coaches but informed that further clarifications should be sought from the coaches' commission.
According to coaches' commission chairman Alix Allisop, they had given the coaches an opportunity to apply for the vacant post but sadly no one responded. As a result, the SBF had to decide on two candidates as they are planning to organise a tournament for the two national teams.
However, it seems Ah-kong and Juliette will be installed to take care of the national team on a temporary basis as the vacancy will remain open as the SBF hopes to appoint two permanent coaches.
Ah-kong and Juliette had apparently been asked to prepare the squad for a National Day tournament which was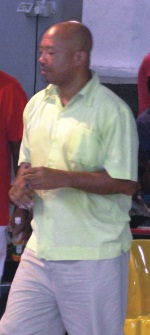 eventually cancelled as the invited teams declined the invitation.
Therefore the federation had to sort out this pressing issue of the men's squad as they have to start training in preparation for a tournament in December. As a result, they decided to go back to those two local coaches to train the squad.
Nevertheless, when contacted coach Ah-kong told Sports Nation that he had not been informed of this decision though he said he would think about it seriously.
As for Premium Cobras' coach Tony Juliette, who has previously worked with the team, he told Sports Nation that he had been informed but was to meet the federation to give his decision though he admitted he felt compelled to help as he had hoped other candidates would have come forward but unfortunately no one applied for this vacant post.
The men's national team will be preparing for a friendly tournament where the federation is planning to invite Botswana, Mauritius, Kenya and Uganda to give our local players some much-needed test matches as they prepare to defend their Indian Ocean Island Games gold medal in Reunion in 2015.
As for the two coaches, namely Ah-Kong and Juliette, if they agree to work with the squad, they will also be permitted to continue with their club sides Mont Fleuri Dawgz and Premium Cobras.
R. J-L.