04 April 2013
SEYCHELLES : Curtain-raiser competition
Anse Etoile Stars crept from a nine-point first quarter deficit to beat HotShots, depriving them of another trip to the final and a shot at the title.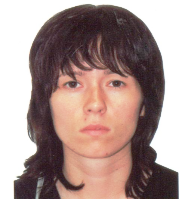 The Stars, with new Russian recruit Victoria Sochugova scoring a game-high 16 points, including four treys, pressed on the accelerator in the second quarter after losing the first 2-11 in Tuesday's first women's Curtain-raiser semifinal at Victoria.
They outscored Anse Boileau-based HotShots 23-4, 21-5 and 17-5 in the remaining three quarters to run out easy 63-25 winners and book their place in Saturday's final.
League and Cup double winners in 2012, the Stars will be gunning to reclaim the women's Curtain-raiser title – the only piece of silverware they did not win last year.
The Stars will know their final opponents this afternoon when defending champions Mont Fleuri meet Juniors.
The Mont Fleurians, who on paper look far stronger than the inexperienced Juniors, snatched a last-second 66-65 win against HotShots in last year's final to replace the Stars as champions.
Meanwhile, the second men's finalists were to be known last night when Baya met MBU Rockers.
Defending champions PLS Hawks booked their place in the final with an 89-76 win against Premium Cobras on the back of a game-leading 35 points from Nigerian all-rounder Alao Solomon.
G. G.