28 August 2007
SEYCHELLES : Cobras edge out Rockers, Baya and Hawks win
SPECTATORS remained on the edge of their seats as reigning division 1A league champions Premium Cobras narrowly edged out MBU Rockers in a nail-biting encounter last Saturday at the Victoria gymnasium.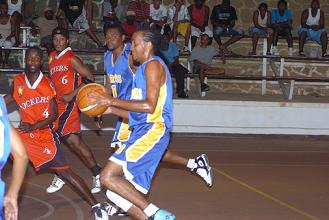 The match, which started on a very high note, saw both teams display a very high level of entertaining basketball, with the score at the end of the first quarter reading 16-16.
In the Rockers' line-up for the match was former Cobras Brian Morel who was playing in his debut match for his new team which was coincidentally against his former squad.
In the second quarter, there were no big changes as both teams kept their concentration and at the stroke of half-time, Cobras were leading by a single point (28-27).
During the third quarter, Cobras showed a slight dominance thus takin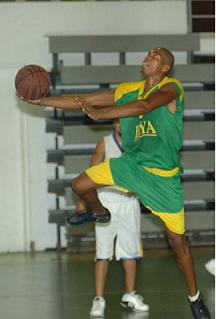 g a nine-point lead (30-21) only to see a fight-back from Rockers who won the fourth and final quarter 20-11 to narrowly lose the match by a single point (69-68).
Danny Bertin had the hot hands for Cobras with 25 points including seven treys while Cyril Agrippine finished as Rockers' top scorer with 19 points.
In another division 1A match played during the week-end, Bel Air-based Baya reached the century mark against Pointe Larue Falcons. After winning the first and second quarters 25-19 and 18-12 respectively, Baya engaged a stronger gear during the third and fourth quarters as they crushed the falcons 25-14 and 37- 17 to finish off the match on an imposing 100- 62 score.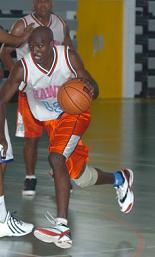 Captain Robert Léon led the scoring for Baya with 28 points while Christopher Camille was Falcons' top scorer with 24 points.
On Sunday, Stephan Omony scored 32 points to help PLS Hawks glide past SMB Razorbacks on a 98-60 score. Hawks dominated the match thus winning all the four quarters -- 24-18, 26-13, 20-18 and 28-11 respectively. Sandy Moustache was SMB's top scorer with 17 points.
In the women's league matches, Mont Fleuri defeated Bel Air 79-40 with captain Williana Dubois contributing 17 points while RA Sisters wiped out Cadettes 69-15.
In a men's division two match which was also played during the week-end, AAP Brothers defeated RA Herons 58-47.
R. D.