01 August 2013
SEYCHELLES : Search on for men's national team coach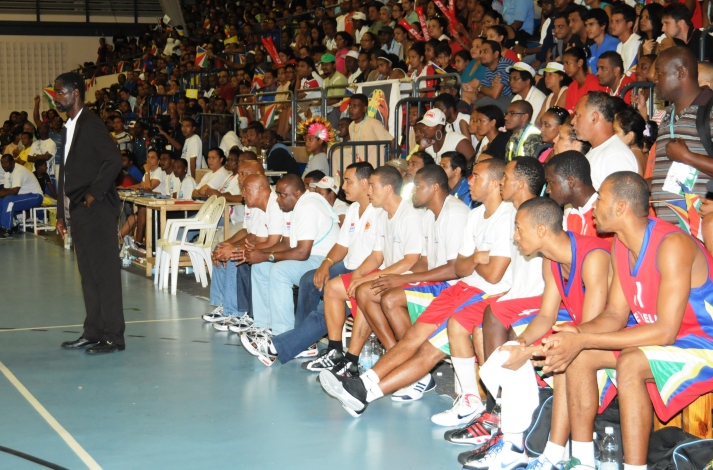 The Seychelles Basketball Federation (SBF) is desperate to appoint a men's national team coach.
Speaking to Sports Nation this week, SBF chairperson Sheila Ah-kong revealed that they had written to all coaches and even held a meeting with them regarding the post of men's national team coach after former coach Clifford Joubert stepped down in March.
"We have asked for interested coaches to apply for the post but until now only a few have shown interest. They have until the end of this week to do so, otherwise we will have to recruit a foreign coach," revealed the SBF chairperson.
"If we do not manage to get a coach locally, we will have to get one from overseas but this will also depend on the financial cost," Mrs Ah-Kong claimed.
Our men's national team were last in action at the zone 6 qualifiers for the 27th men's African Basketball Nations Championship (AfroBasket) 2013 in Maputo, Mozambique, in February where Tony Juliette was the acting head coach. Lately Juliette took over as coach of first division side Premium Cobras.
Chairperson Ah-Kong also said that they are anxious to install a men's head coach as they want to start training as they plan to organise an international competition in November where they are considering inviting two men's teams who took part in the AfroBasket qualifiers as well as two women's national teams.
As for the women's national team, they are currently under the guidance of Alix Allisop who is yet to be given an assistant and they are training on a weekly basis.
SBF chairperson Ah-Kong also stated that her federation is negotiating with the National Sports Council to host a Commission de la Jeunesse et des Sports de l'Océan Indien (CJSOI) tournament for girls next year in a bid to develop this sport among the young females.
R. J-L.